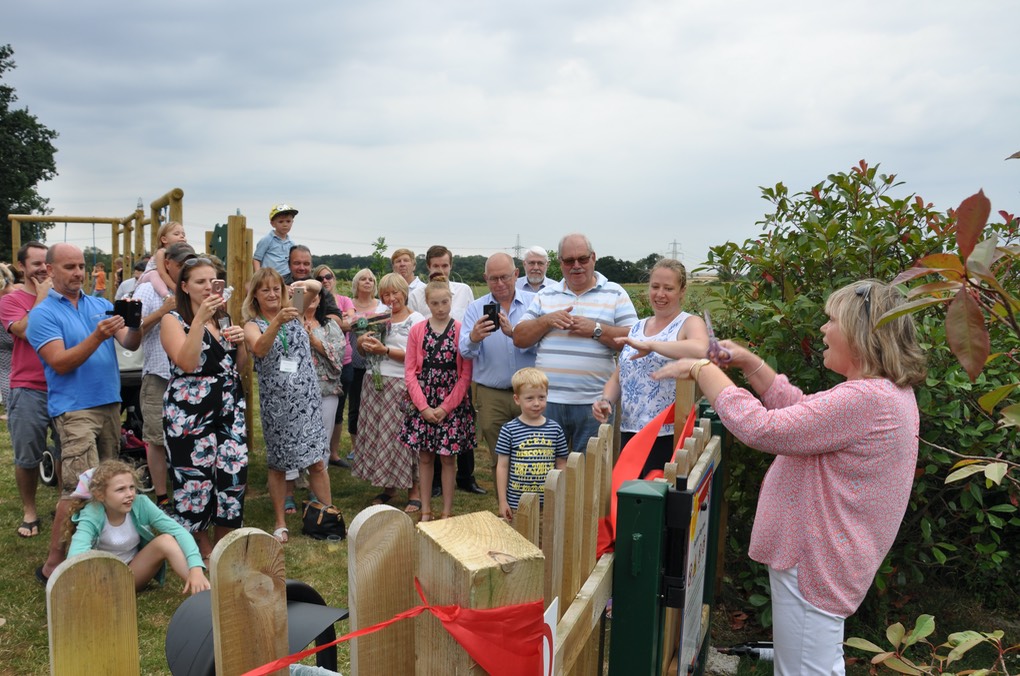 On 20th July Baroness Jane Scott cut the ribbon at the opening ceremony for the new Burton Play Area, and said "it was great to see such a fantastic facility which blends very well with the surrounding area, and it is a project led by the community itself".
The Burton Community Association project grew out of the Nettleton Parish Plan, and it has been generously supported by:
Cotswold Homes (developers of The Grange, Burton)
Crapper and Sons Landfill Fund (administered by Community First); 
Chippenham Area Board;
Jack Lane Charitable Trust;
Nettleton Parish Council;
White Horse Housing Association;
Tetbury Skittles Club;
and very many Burton residents.
The play area site was donated by the late Paul Lysley of Castle Combe. It has a bench in memory of Sallie Belcher who, together with churchwarden Marje Caie, championed the needs of Burton children in the Parish Plan.